So, you can create pages about your Favourite Cards which is all nice and well but now you can create videos!
All you need to do is create a truly fantastic video, upload it to this Wiki and add it to the list below. We all know watching a video can sometimes be better than reading a huge wall of text! Here are some tips and requirements for your video:
Keep it short-ish - a long dragging video will lose you some viewers!
Why not add some variety? - Don't just use images, add a backing music track to your video!
Even just using images in sequence is classed as a video - you don't need to go all posh about these things!
Please keep the video appropriate - this means no profanity (swearing) and you can only use appropriate content (Yu-Gi-Oh! related).
When adding the video to the list - keep it at 335px and centered.
Place you video in this list heading it with your username. eg.
[[User:Example]]
Edit
Video
---
You can upload your video by clicking "Video" on the right hand side and entering the link to your video or selecting the already uploaded version which you can upload through the "Videos" tab on the main Wiki navigation on the top bar. It's that simple!
Of course you can upload multiple videos so you'd better get to work!
Here is where this list officially starts: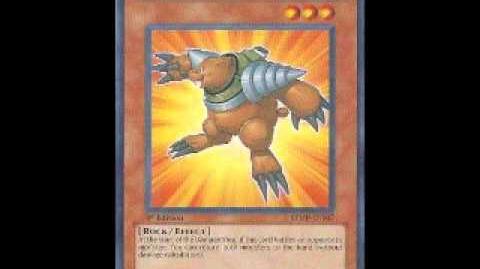 Ad blocker interference detected!
Wikia is a free-to-use site that makes money from advertising. We have a modified experience for viewers using ad blockers

Wikia is not accessible if you've made further modifications. Remove the custom ad blocker rule(s) and the page will load as expected.